Detailed inode statistics
As a cPanel user, I would like the File Usage section of the statistics table in cPanel to show a complete inode breakdown so that a user is able to accurately identify where the inode usage lies.
---------------------------------------
All usage stats have their detailed view and links in this table except for Inodes.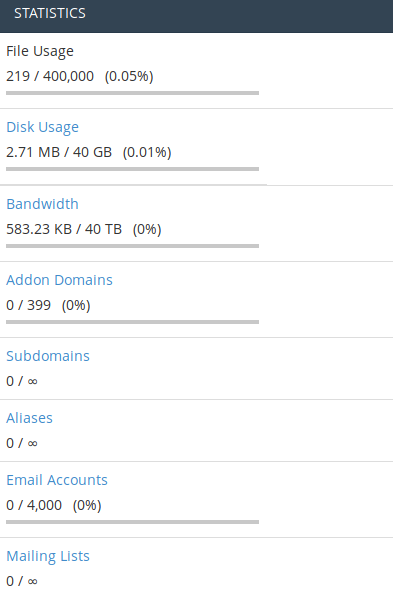 The Idea would be to have a built-in detailed inode usage statistics so that user approaching the limit can take a look and find out what is generating most of the files in his package.